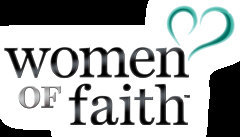 We've all found ourselves in a place without really knowing how we got there. This has never rang more true than in my life. On the one hand the golden apple of how far I have come from roots entrenched deeply in the soil of poverty and need to a place of financial blessing and benefit. On the other hand finding myself in a place where I don't recognize my own laughter, time that is tolled by which medication should be taken to regulate feelings of depression and lack of worth. A place where there are literally no dreams, goals or motivation. Two ends of spectrum - one to be envied and emulated and the other to be stuffed away into the closet and never discussed. How many times have I begged God to take me away from this world - all done because my mother ingrained me with the belief that suicide is a one-way ticket to hell.
Finding myself without dreams, visions or the burdens of employment, I sometimes have the clarity of mind to try to intellectualize my way out of my dark rooms. Most recently I have taken to volunteerism - thinking that if only I had more activity in my life then I would not feel so lost. I occasionally attend a neighborhood church - my sporadic attendance being one of many sources of guilt - resulting that I am on their mailing list. A few months ago there was a small posting seeking volunteers for a Women of Faith (WOF) Imagine Conference, April 23-24, in Las Vegas. I had not heard of this organization, but the conference dates fit neatly into a period of time where I had nothing going on.....I had no idea what I was getting into.
A few weeks prior to the conference I received an e-mail confirming my commitment to the Usher Team. This team was to be comprised of people who were friendly, outgoing and reliable. I should tell you that as of late I embody absolutely none of these traits. Nonetheless I downloaded my packet and marked my calendar. Even up to the morning of the conference I was looking for ways to bail. I was concerned that my husband would not be able to leave the office to pick the children up from school. Would the housekeeper be able to handle the construction worker on a backyard project? Would the new depression medication make me sleepy? Could I even stay up until 10 p.m. My husband, the housekeeper and everyone involved, however, were completely supportive. They did not want me to shirk my volunteer commitment - and there was the guilt. The volunteer packet was so strongly worded that I felt guilt even contemplating blowing WOF off.
So there I was. Friday morning, checking in as a volunteer. I started out forcing myself to say hello to all these strangers. Before I knew it I was actually starting to get into it. Several ladies were attending as birthday gifts to themselves. One lady characterized her life as a ship taking on water quickly. The ladies from Community Faith Lutheran were wearing yellows scarves. It wasn't so hard after all. I was having fun. I even took to my Twitter account to update some of the things I experienced throughout the day. Ashamedly I must admit that in between helping people find seats or restrooms or water fountains, I was judging things like "overweight", "oh, shoe lifts", "cute skirt", "bad hair", "great smile", "doesn't that Praise Team member have the skinniest legs" etc., etc. Boy was I called out when Nicole Johnson performed a drama about her label maker. I got the message quickly. I am fortunate that all my disabilities and baggage are inside, but they are there - and way worse than any orthotic or mobility aid.
I heard Sheila Walsh talk about her own battles with depression and trust. (Ugh, why do I keep tearing up?) I heard Lisa Harper talk about sexual molestation and shame. (More tears.) I heard Luci Swindoll talk about doing things in life because no one ever said you couldn't do them. (Is this me laughing?) Hello. Who are these people? It was like someone prepared a line-up based on my life. I'm here to volunteer and before I knew it, I was in the Prayer Room really rethinking the notion of why I had not involved God in any of my attempts to rebound from the abyss.....other than the whole begging God to kill me thing. I have gotten so far away from having God involved in anything.
Well I won't tell you that it is all fixed. In fact as soon as I got home on Saturday I started feeling guilty about whether I would make it to a church on Sunday morning. I didn't. I keep thinking about the C.S. Lewis quote I heard at the conference "Relying on God has to begin all over again every day as if nothing had yet been done." I'm thinking about it all. Mostly I am thinking about developing a relationship with MY God - not the God my mother gave me growing up - but a God who is mine. God brought me to this conference in the only way he knew would get me there. WOF opened my eyes and ears and heart to put me back on the path. I feel like I am on a road to recovery. I humbly say thank you to the WOF organization and all of the very beautiful ladies I was privileged to share an arena with.