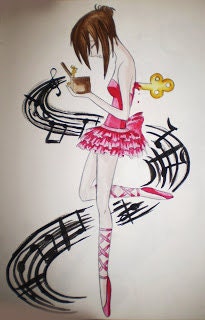 If asked to think about music in the Bible, many of you would respond that David, King David, is the person you think most of when asked to associate with music. After all, David penned 73 Psalms, songs or lyrical poems, within the Bible. Beyond that, though we know from the 1st and 2nd Chapter of Chronicles that David caused music to be made. He tells us that in Chapter 15 that he spoke to the chief of the Levites to appoint their brethren to be musicians and vocalists. In Chapter 23 we come to understand the scope of importance of music to David in that the Levite musicians he appointed numbered 4000. David, King David, got music.
Of course there always seems to be a yin and a yang to life. This was certainly true of David. While King David, understood music, he also understood despair. In the Psalm we find numerous examples of David wrestling at the bottom of a pit of sadness and emotional conflict. As early as Psalm 13:1, David cries out, "How long will you forget me O' Lord? Forever?" In the beauty of the 23rd Psalm, so familiar, we hear David's confession that he knows what it is the walk in the valley of the shadow of death. Moving on into the 38th Chapter, verses 6‐8, David tells us that he is troubled, bowed down greatly, mourning all the day long. David, King David, got despair.
If we were to look at the events of David's life we might focus in on his sins, concluding the cause of his despair was an unclean heart, a break in the purity of his relationship with God. While that all may be very true, of primary importance to us today is an understanding of what David did with his despair. Ultimately, what we see from the 73 Psalms he wrote, from the 4000 musicians he employed, from instruments that he commissioned, is that David changed the music. He felt the emotions of grief, sadness, loneliness and abandonment, but he didn't stay there. Rather than allow the soundtrack of his life to stay in one place, he caused it to change to one of praise, psalteries, harps and cymbals – not sad sounding instruments.
Today we need to realize that we can change our music. When we are in that place where the shadows of death are encroaching, where we cry out "how long will you forsake me" – we can change our music. It may be a spiritual changing such as repentance, extending forgiveness, showing love or restoring our walk with God. Or it may be a literal changing of our music. Recognizing the fact that our soundtrack is one of sadness – reflected in the people we are around, the rooms we inhabit, the clothes we put on or even our radio selections – and then changing it all.